Gro intelligence
Agriculture is more than just farming. It's everything from the food we eat to the clothes we wear. Unfortunately, agricultural data has not kept up with modern technological trends. Gro Intelligence is changing that by putting all the disconnected agricultural data into an intuitive and easily accessible web-based platform.
As the Content Strategist and Manager, I've developed web copy, social content, blog posts, marketing language, and research-driven insights. This content strategy makes Gro Intelligence's mission actionable across a broad audience and potential clients.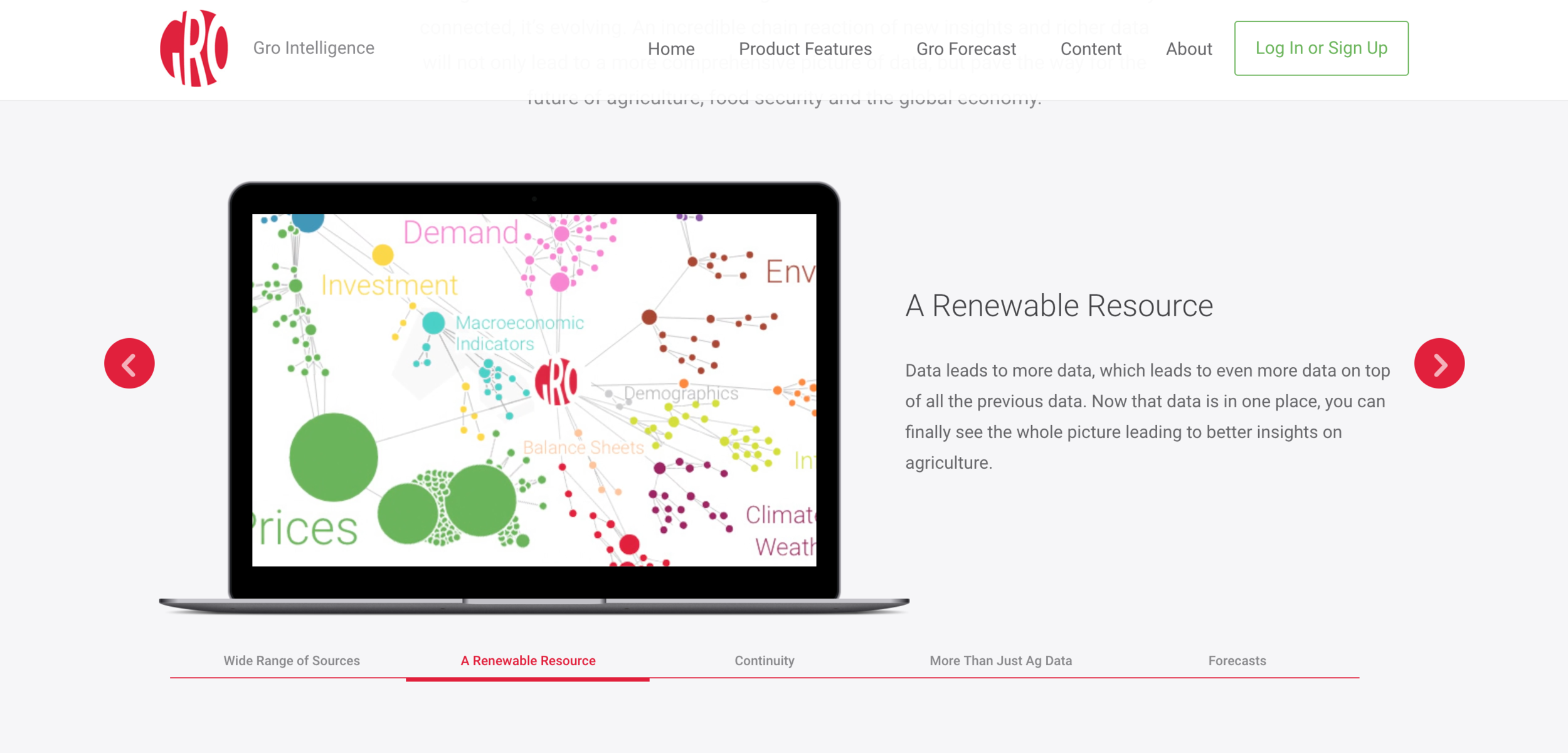 CONTENT
Oversaw all content featured in Gro's content section. Duties include, but were not limited to, writing, editing, and strategy.